Tacos & Tequila Like You've Never Seen Before
If you've attended our Taco & Tequila event in the past, you know it's always a party, but this year, for the first time ever, this fan-favorite event will be making its grand debut in super-sized form as our Saturday night signature event! Join us at Pier 86, home of the Intrepid Museum, for Caviar presents Tacos & Tequila After Dark powered by Toyota hosted by the Cast of The Kitchen with special guests Elvis Duran and the Z100 Morning Show. Expect a fiesta full of tacos with traditional fillings as well as innovative twists plus plenty of refreshing tequila-based cocktails and some sweets to round out the night. Bring your friends for a Saturday night to remember.
Try Something New
We have a heaping handful of brand-new events coming your way this year! If you're a brunch lover, bring your friends to our Sweet and Savory Brunch hosted by Duff Goldman where you'll find the best of both worlds along with creative cocktails. If drinks are what you're after, try our Champagne & Dim Sum brunch hosted by Molly Yeh or Classic Cocktails with a Twist for a night to remember. Lastly, meet Michael Symon in Brooklyn to enjoy Flavors of the Mediterranean at our exciting new venue Industry City. Every NYCWFF event is a winner, but when these new shindigs become instant classics, you'll be able to say, "I was there first!"
Happy Birthday To Us
The only way to celebrate our birthday is with a cake…and a cookie…and some pie. We can't choose! That's why we decided to throw ourselves the ultimate party. Join us at our 15th Anniversary Dessert Party presented by Average Socialite and hosted by YouTube sensation Kalen Allen with a special performance from legendary Run DMC frontman Rev Run. We've curated the top sweets in the city so we can party and dance while Rev Run spins all night long. Bring your sweet tooth to this jubilee honoring all things NYCWFF and all things sweet.
Learn From the Best
If you've ever wanted to cook alongside your favorite chef, you absolutely must join us for a Master Class. These hands-on cooking classes take place either in the instructor's own kitchen or at NYC's top culinary school, the Institute of Culinary Education. Master mezze at the Middle Eastern gem Lamalo, cook Cantonese-American creations with Bonnie's owner Calvin Eng or mix up Caribbean-inspired cocktails with the all-star mixologist from Brooklyn's Kokomo – whichever choice you make, you can't go wrong. You'll leave with new tips and tricks to bring back to your own kitchen plus you'll get to taste your creations – it's never too late to learn something new!
Sponsor News
Hungry for NY sports? Get 30 days free
Post Sports+ takes you inside the game like never before. Members enjoy in-depth features, exclusive newsletters, text message conversations with the Post's best sportswriters and more.
Join today and get 30 days free.
More About Our Charitable Partner
Become a Part of Our Volunteer Community
If you're looking to have fun and give back, God's Love We Deliver is the place to be! Whether you want to spend the day chopping veggies, packing meals or making deliveries, there's a spot for you here.
Sign up for a volunteer shift today!
MEET SOME OF THE INCREDIBLE TALENT
JOINING NYCWFF 2022!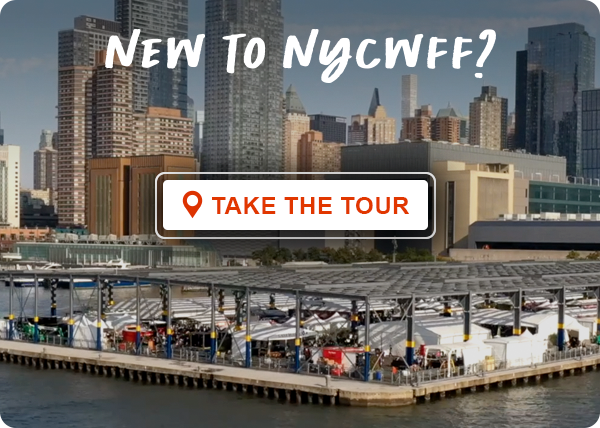 for a full list of talent and events

HOSTED BY

EXCLUSIVE PROVIDER
OF

WINE AND SPIRITS
TITLE

PRESENTED BY
AND OFFICIAL BANK
AND CREDIT CARD
©2022 Food Network New York City Wine & Food Festival presented by Capital One